How do you design your own Soft Toy?
- THIS IS HOW PROMOTION PRODUCTS ARE MADE  - 

At Softtoys we primarily work with companies and retailers that wants a different marketing strategy. We also work with schools & sport clubs that wants to design their own mascot; 

organisations and municipalities for marketing or perhaps for big events.

The ideas can be endless, we would love to help you turn them into reality!



Step 1

Step 2

Step 3

- IDEA & SKETCH -

- PROTOTYPE -

- PRODUCTION & DELIVERY -



Together we will go through your ideas and wishes regarding design, size, amount, material and other important details that you want to highlight. Normally it is some kind of logotype or mascot that we convert to a Soft Toy but also already existing teddy bears and toys can get a makeover with t-shirts, scarfs, embroidery etc. It takes about 1-2 weeks to get a estimated price from our suppliers. When you are satisfied with the design we will make a prototype.
To create this first sample takes around 2-3 weeks, when it arrives we will discuss any possible changes that you want to make. After a final decision we will set the price and the production can begin.
After 3,5-4 months* from the start of the production your Toy will arrive and be ready to spread happiness.

*At peak seasons the lead times can be a bit longer, contact us and we will tell you all about it.
  Sometimes a bit of inspiration is all you need to get started!
- SOME OF OUR PREVIOUS CUSTOMERS DESIGNS -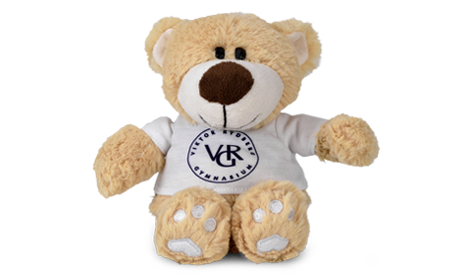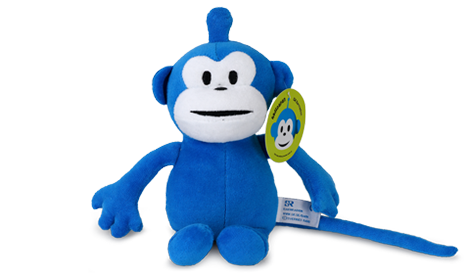 - VIKTOR RYDBERG GYMNASIUM -

- RADIOAPAN, SWEDISH RADIO -

Perfect example of how you can add something (in
this case a T-shirt) to use your logo/name.

If you already have a mascot we can, in this way, design
it in the size & amount that you choose!

- WHAT WILL YOUR FIRST SOFT TOY LOOK LIKE? - 
Here's a checklist to work from when you design your toy.


1. How many toys would you like?
2. What material?
3. Would you like your logotype embroided?
4. What expression would you like the toy to have?
5. What colours would you like?
6. Do you want to add something, like a T-shirt or similar?

7. Should the toy sit or stand?
8. Should the toy be an animal?
9. What size should the toy be?